Home of the highwayman
The Highwayman Inn is like the Tardis. Step in through the old stage coach and enjoy a very surreal experience!
Quoted as being 'the most unusual pub in Britain,' The Highwayman Inn sits surrounded by the luscious and mysterious countryside that is Dartmoor National Park.
An Aladdin's cave of eclectic artifacts and curios, an interesting and celebrated clientele (including a resident ghost),
combine to make The Highwayman Inn truly something special.
Recently Featured in Devon Live click here to read the article
We currently cannot accommodate coaches or mini buses and we can only cater for groups of no more than 10-12 people.




Very Special Event at the Highwayman in March.
The amazing and multi talented Jackie Juno, comedian, singer and poet will propel us into Spring with a night of poetic irreverence, comedy and general shenanigans.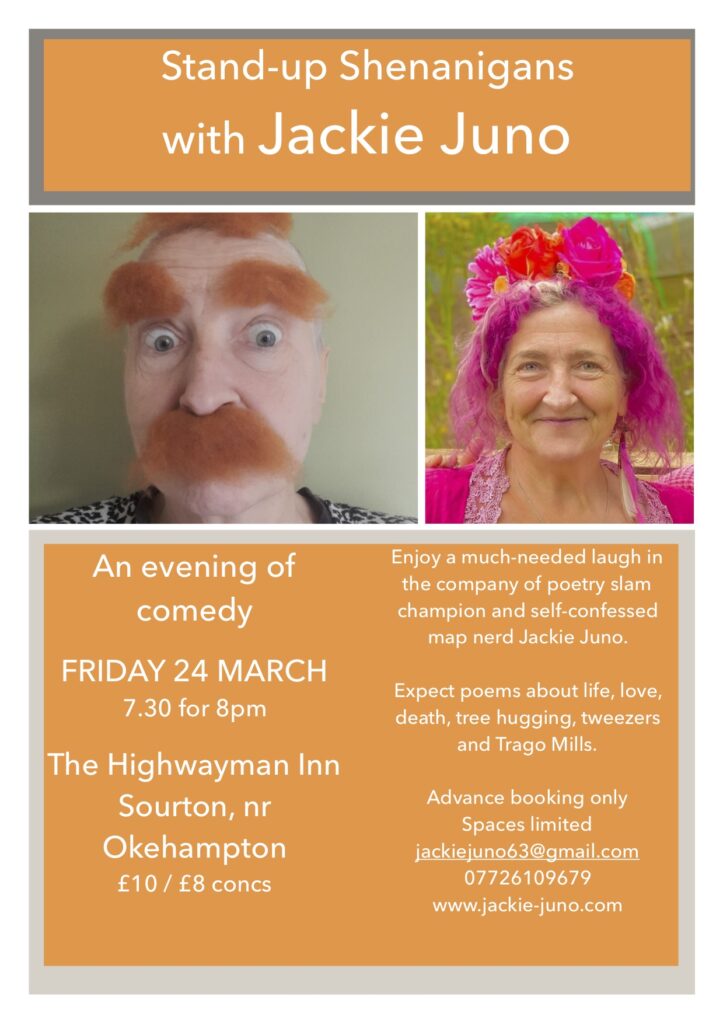 WE WILL BE OPEN ON THE FOLLOWING DAYS IN NOVEMBER AND DECEMBER INCLUDING THE XMAS PERIOD.
Throughout November we will be open Thursday, Friday, Saturday 12 until 3 and 6 till 9 and on Sundays just 12 till 3 with the exception of the days of the 10th, 11th, 12th and 13th when we are CLOSED to celebrate Bruce's birth day
In December we will be open again every Thursday, Friday and Saturday 12 till 3 and 6 till 9 and Sundays just 12 till 3 UNTIL XMAS EVE when we will only be open lunchtime 12 till 3. ON XMAS DAY the 25TH AND SUNDAY 26TH we are open 12 TILL 3 AND WILL BE SERVING ONLY VEGAN XMAS LUNCHES WITH BOOKING ESSENTIAL.
ON Tuesday the 27th we will be open 12 till 3 with the usual menu available which has many vegan options. On Wednesday the 28th we are CLOSED. Thursday 29th, Friday 30th and Saturday 31st we are open 12 till 3 and 6 till 9. On January the 1st and 2nd just lunchtime 12 till 3. We will then be closed until Thursday 19th of JANUARY. After this it is business as usual Thursday to Sunday but please book if you can.
We will be open Thursday, Friday, Saturday and Sunday as usual but also on the Monday lunchtime 12 till 3 on ALL bank holidays. From July 1st the inn will also open on Wednesday from 12 till 3 and 6 till 9.
History to the Name
The Highwayman Inn is family run inn and offers a unique drinking and eating experience for
local visitors and those from further afield.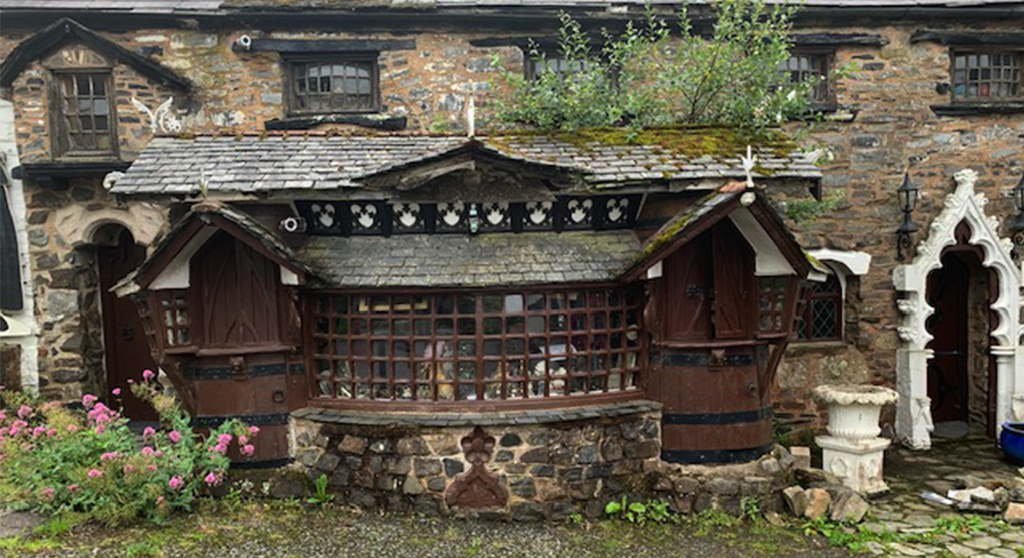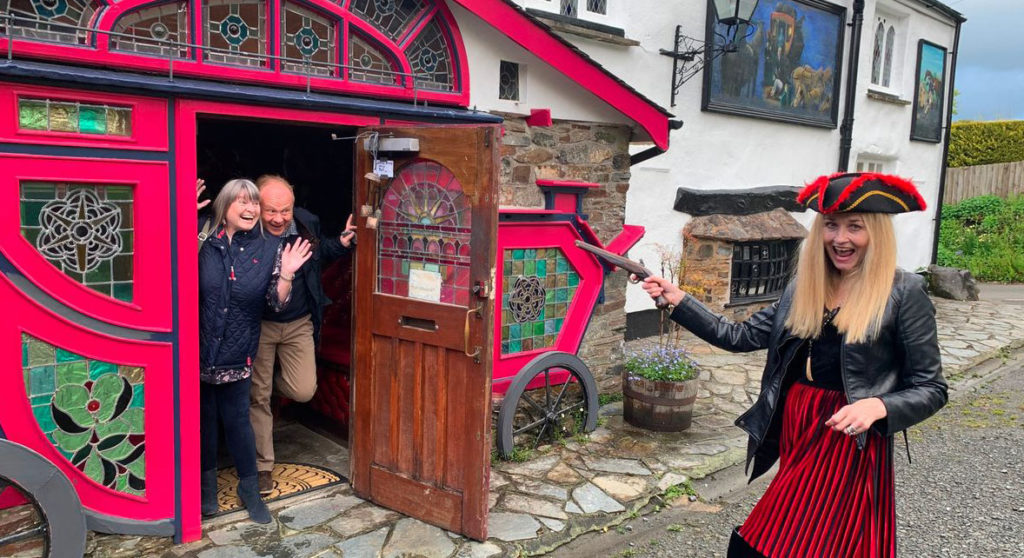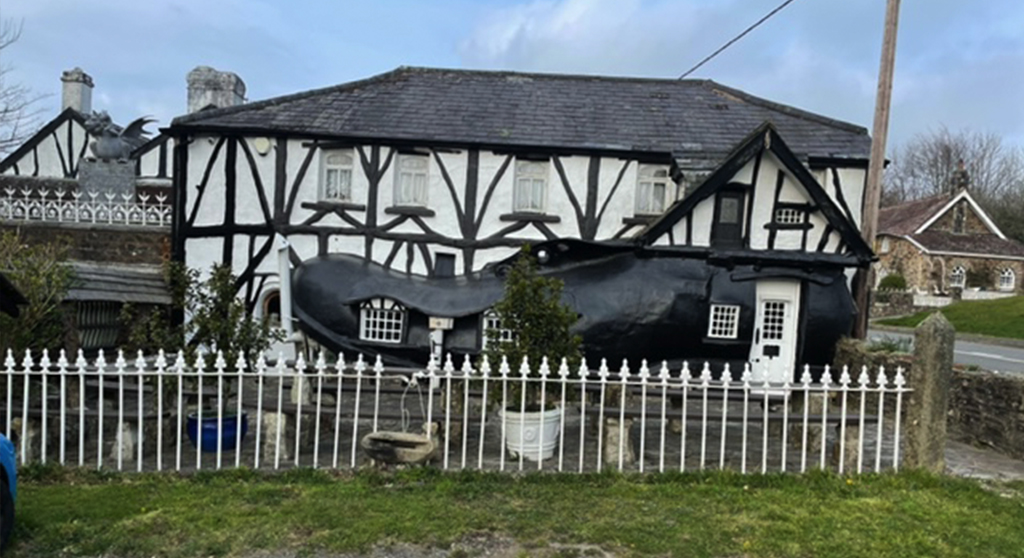 "A mural on the outside of the pub shows customers why the pub has its name. The Highwayman Inn is named after the road bandits often found in England 250 years ago. They would often stop carriages and demand money and jewels were handed over"
– Article from Daily Mail

Offering Vegan Menus
Many families have members who are pescatarian, vegetarian, vegan and meatarian. Our aim is simply to raise vegan awareness and welcome everyone at the Highwayman no matter what they choose to eat on our menu. Sally is a vegan.
Wowing Our Guests
We hope hope to schedule intimate music events in the future.
See Events page for more details. We are sympathetic to a wide range of belief systems and can cater for Pagan, Humanist and Alternative ceremonies.
We have lots of little tricks in place to keep you safe and a
fab new unisex loo too outside! Camper vans are welcome on our days open and parking is free if a meal is purchased at the inn. However parking is limited so please phone to secure a place.
Look forward to seeing you.