Our Unique Bars
As well as intimate dining areas, we have several cosy nooks and crannies in the Hideaway Bar where you can relax and enjoy a drink or two. If you explore here you can even find a 6ft Minotaur, named Asterion, hidden in his grotto. There are runes, a wishing bottle and touch of tarot in the magical Witchy Corner but if that is not your cup of tea, the Coach Cabin Lounge has a huge bellows rescued from a local forge, and a more equestrian theme, with several harnesses and bridles from the days when people used horse drawn coaches instead of cars.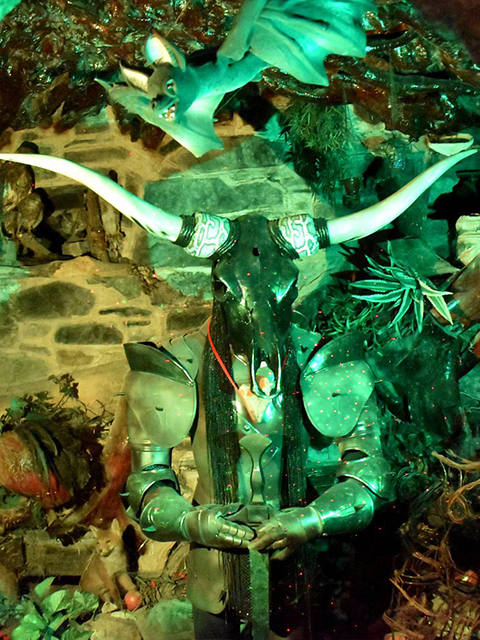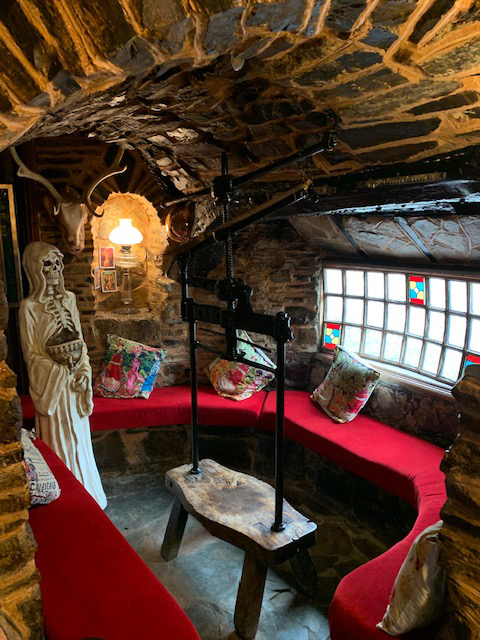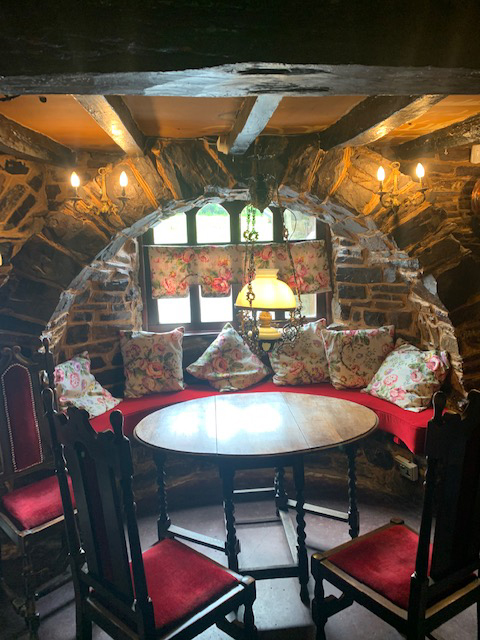 Dogs onleads and well-behaved children are welcome.
Food & Drink
We have a range of ales and lagers, wines and spirits. We also occasionally stock organic or bio dynamic guest wines etc but if you fancy something a little different why don't you try our award winning local Cider (True Scrumpy at it's best – Ed.) Fantastic vegan wines, spirits and liquors available.



Sally has been a vegetarian since her teens and a vegan for over 10 years. 'I got to a certain age and decided I could do more to reduce animal suffering by cutting out dairy. I thought the transition would be difficult but there is so much choice out there today for vegans, it has been easy.
Plant based cuisine is so interesting and fun to do. There is a wealth of information out there and some amazing culinary adventures to be had.
I don't have an issue with people who eat meat: that is their choice. Ethical farming provides lots of kinder alternatives today too which I am totally in favour of. Many families have members who are pescatarian, vegetarian, vegan and meatarian. My aim is simply to raise vegan awareness and welcome everyone at the Highwayman no matter what they choose to eat on my menu.
Opening Thursday, Friday and Saturday 12 till 3 and 6 till 9 and Sundays 12 till 3
Booking advisable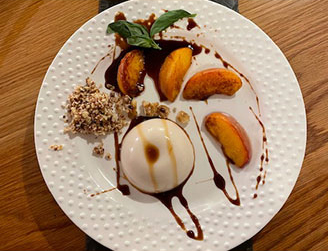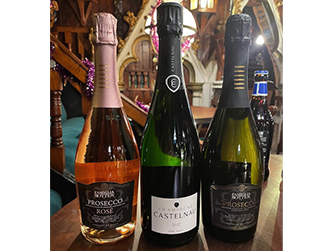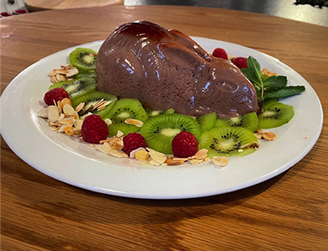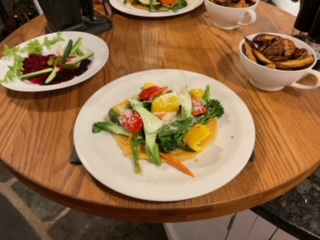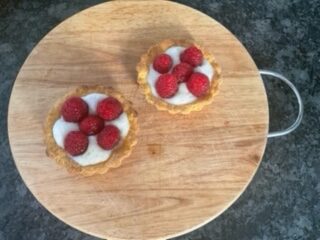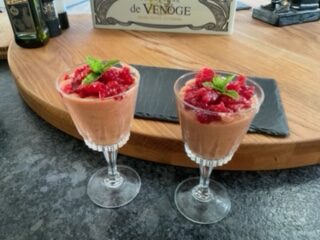 Olde-Worlde
Low-beamed ceilings add to the olde-worlde feel of the place. If you follow the once secret passage way, past a sarcophagus of Tutenkamun, it will lead you to the Rita Jones's Locker Bar, with its gothic door from the old whaling boat, the Diana, that was built in the mid 18th century. This piece of architectural salvage, carved with the head of Diana, the Goddess of Hunting, stands proud at one end and at the other, the bar counter is a sea-dragon: a natural piece of bog oak fashioned by nature and the elements into this dramatic shape.
The Locker bar has been created to look like you're in the boughs of an old wooden ship. Upstairs the theme is continued with cabin accommodation. Exposed beams and the general ambience of the lounge bar create a wonderful backdrop for a long cool local Cider.
Step down from the Lounge bar into the Hideaway; an ideal place to take in all the mystery you will have seen in the other bars Settle down in the Snug bar for a chat with the friendly
staff and fellow visitors. (our resident ghost may pop in)
From the nooks and crannies of the public bar follow the secret passage to the Locker Bar.